Disclaimer: We at Voyapon try our best to provide you with the most up-to-date information on Japan's travel regulations using reputable news reports and information directly from the Ministry of Foreign Affairs website. However, the situation is constantly changing, and our article should not be used as legal advice. Please reach out to your nearest embassy or immigration bureau for the most recent information related to your situation.
On October 1st, 2020, the Government of Japan had partially reopened its borders to foreign travelers entering the country for business purposes or seeking mid to long-term resident status, excluding Tourist and Working Holiday visas. The announcement came after the consistent decrease in COVID-19 infections since the last spike during the previous summer. However, tight restrictions for new entries were quickly reestablished again on December 26 in response to the mutation of COVID-19, and Business and Resident track travelers were subsequently banned as well since January 2021. Since then, only Japanese nationals and foreign residents have been able to enter Japan, with a few scarce exceptions based on exceptional circumstances.
The relaxation of border restrictions announced on November 5 turned out to be short-lived in the face of the new Omicron variant, and new foreign arrivals became once again banned on November 30 for at least 1 month. During this time, daily arrival caps are reduced from 5,000 to 3,500 people a day. Foreign residents are still able to return but quarantine rules will be tightened again for designated countries. See below for details.
In response to the mutation of COVID-19, the Japanese government imposed stricter entry regulations on December 26, 2020, and are continually being updated in 2021. These include the following areas:
In general, since December 26th, foreign nationals with a status of residence will still be allowed to enter Japan.
In the case of foreign residents, re-entry restrictions were only lifted on September 1st, 2020, (until then, only travelers with special circumstances were allowed to return and each case was handled on a case-by-case basis) after months of protests by many of those affected. Current residents may return on the condition that a negative Coronavirus (COVID-19) PCR test is provided. The test must have been performed within 72 hours prior to departure and the results must be handed along with a signed document from a valid medical institution. Once in Japan, until recently, a 14-day quarantine had to be followed. Since the State of Emergency was lifted on September 30, quarantine was reduced to 10 days, and further reduced to 3 days on November 8, only to get the 14 days reinstated on November 30. During this time, public transportation must not be used.
Are there any exceptions to foreign nationals re-entry rules?
As a response to the discovery of the even more infectious Omicron variant, starting December 2, 2021, re-entry will be denied to foreign residents that have been recently in the following countries:  Angola, Botswana, Eswatini, Lesotho, Malawi, Mozambique, Namibia, South Africa, Zambia, and Zimbabwe. The only exceptions are spouses or children of Japanese nationals, diplomats, or special humanitarian cases.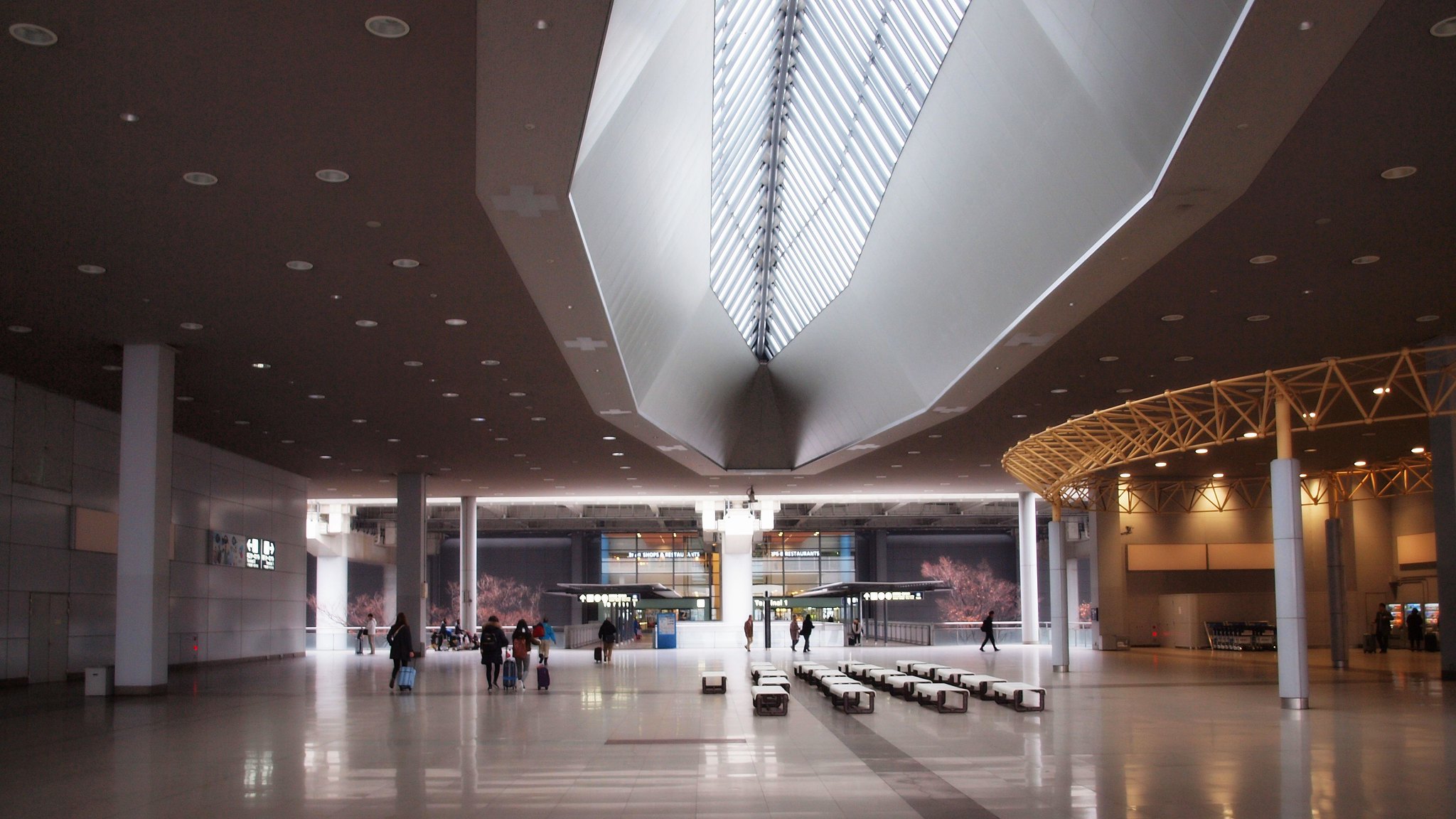 New rules for visa applications starting November 2021 (temporarily suspended)
Except for a brief window between October 2020 and January 2021, the country has remained closed to new arrivals for the entirety of the pandemic except for family visas or exceptional circumstances. After a steady decrease of infections allowed the government to call off the State of Emergency on September 30th, many were concerned about the possibility of another spike. But cases continued to decline, while vaccine rollout has successfully inoculated over 70% of the population. The latest announcement comes after months of business lobbies calling for measures to reignite international business relationships. For the moment, the lifting of entry restrictions only affects business short-term travelers, students, and technical interns. Regular work visas remain suspended.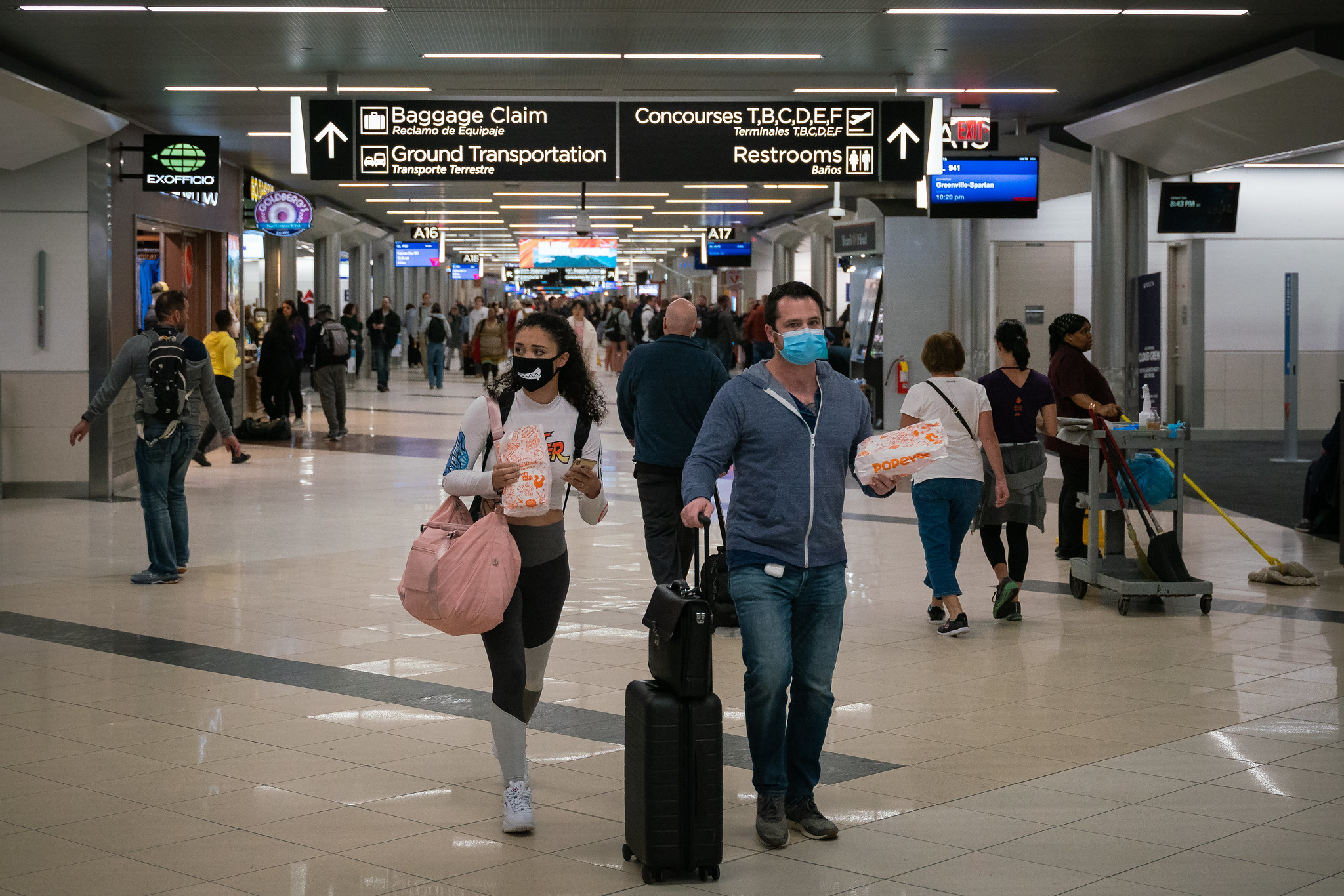 The "Business Track" or "Resident Track" that was available since July 2020 was suspended in January 2021. These two programs were available to some Asian countries in the summer of 2020, and on October 1, 2020, the worldwide citizen was incrementally permitted to enter Japan with the "Resident Track" program if they fulfilled the required conditions. However, as of January 14th, these two tracks have been suspended until further notice.
Requirements for short-term business trips
Starting on Monday, November 8, short-term travelers (up to 90 days) coming for business purposes, will be able to quarantine for only three days as long as they comply with the following conditions:
Travelers must be fully vaccinated with one of the vaccines approved by the Japanese Government: Pfizer, Moderna or AstraZeneca.
The company must submit several documents online to the appropriate ministry (depending on the company's industry) which will be in charge of approving the documents:

List of travelers (if it's a group)
Copy of travelers' passports
Copy of vaccine passport/record.

After arrival, travelers must get a negative test result on the 3rd and 10th day.
At the end of the business trip, the company must submit another report with the activities carried out during the stay and notify if at some point the traveler(s) tested positive for COVID-19 while in Japan.
Requirements for student and technical intern visas
For long term resident visas such as students or technical interns, they must quarantine for 14 days if they're either not vaccinated or vaccinated with unapproved vaccines. Those who are fully vaccinated with Pfizer, Moderna or AstraZeneca will be able to self quarantine for 10 days. Like business travelers, their activities will be closely monitored by the sponsoring companies or schools, besides requiring similar paperwork, in addition to normal visa procedures for each case.
Furthermore, the date of issue and the period of validity of the CoE (Certificate of Eligibility) must also be observed for the visa application:
| Period of Validity | Earliest Entry Date |
| --- | --- |
| 01/01/2020 to 06/30/2020 | From November 2021 |
| 01/01/2020 to 12/21/2020 | From December 2021 |
| 01/01/2020 to 02/31/2021 | From January 2022 |
For CoE holders outside of the specified period, there is no further entry information available yet.
Can foreign students and workers enter Japan from November 2021?
At the moment, visa restrictions have been lifted only for business trips, students and technical interns. Regular work visas are not being issued yet. Since January 2021, the "Resident Track" program is suspended including applications to the following list of visa categories:
Professor
Artist
Religious Activities
Journalist
Highly-Skilled Professional
Business Manager
Legal/ Accounting Services
Medical Services
Researcher
Instructor
Engineer/ Specialist in Humanities/ International Services
Intra-company Transferee
Nursing Care
Entertainer
Skilled Labor
Specified Skilled Worker
Technical Intern Training
Cultural Activities
Student
Trainee
Dependent
Designated Activities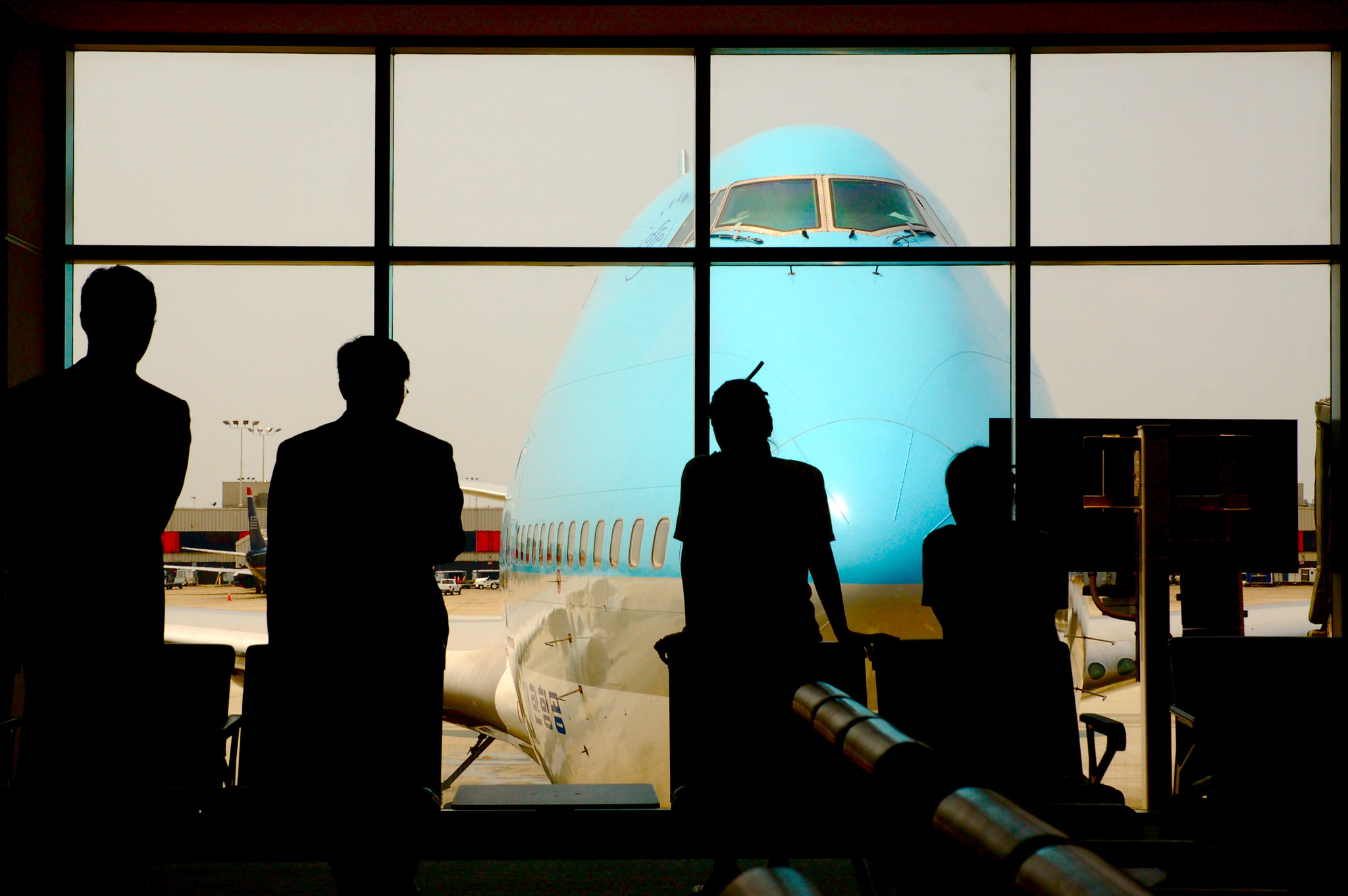 Exceptions to the rules
However, those who qualify for the "Spouse or Child of Japanese national" and "Spouse or Child of Permanent Resident" visa categories will be exempt from the written pledge. Instead, they must submit a copy of relevant family records (marriage certificate, birth certificate, etc.) along with the COE at the time of application. As for those who fall under the category of Japan-EU Economic Partnership Credentials (EPA), a Certificate of Eligibility is not required at this time. Lastly, those individuals that are traveling to Japan for diplomatic or official purposes, will not be subjected to this list of procedures.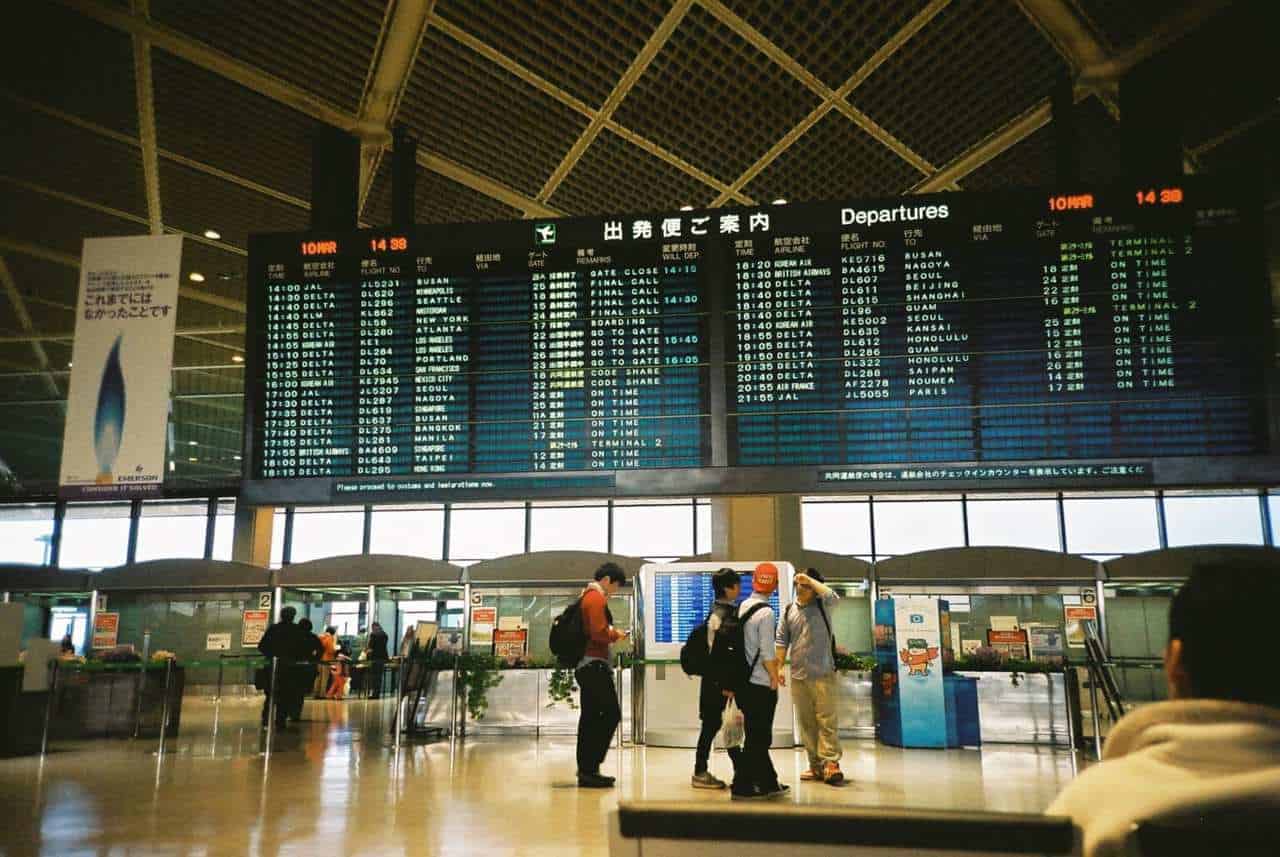 Airlines currently traveling to Japan
At the moment, all major airline carriers and airports are traveling to Japan, but the Japanese government has requested all airlines to halt new reservations for international inbound flights until the end of December 2021. While this doesn't necessarily mean that existing reservations will be canceled, travelers should be ready to face the possibility if their country of origin experiences a surge of Omicron cases.
The current situation is still volatile. Therefore, in order to minimize potential issues, it is advisable to take every possible precaution when booking flights and to check the cancellation policies.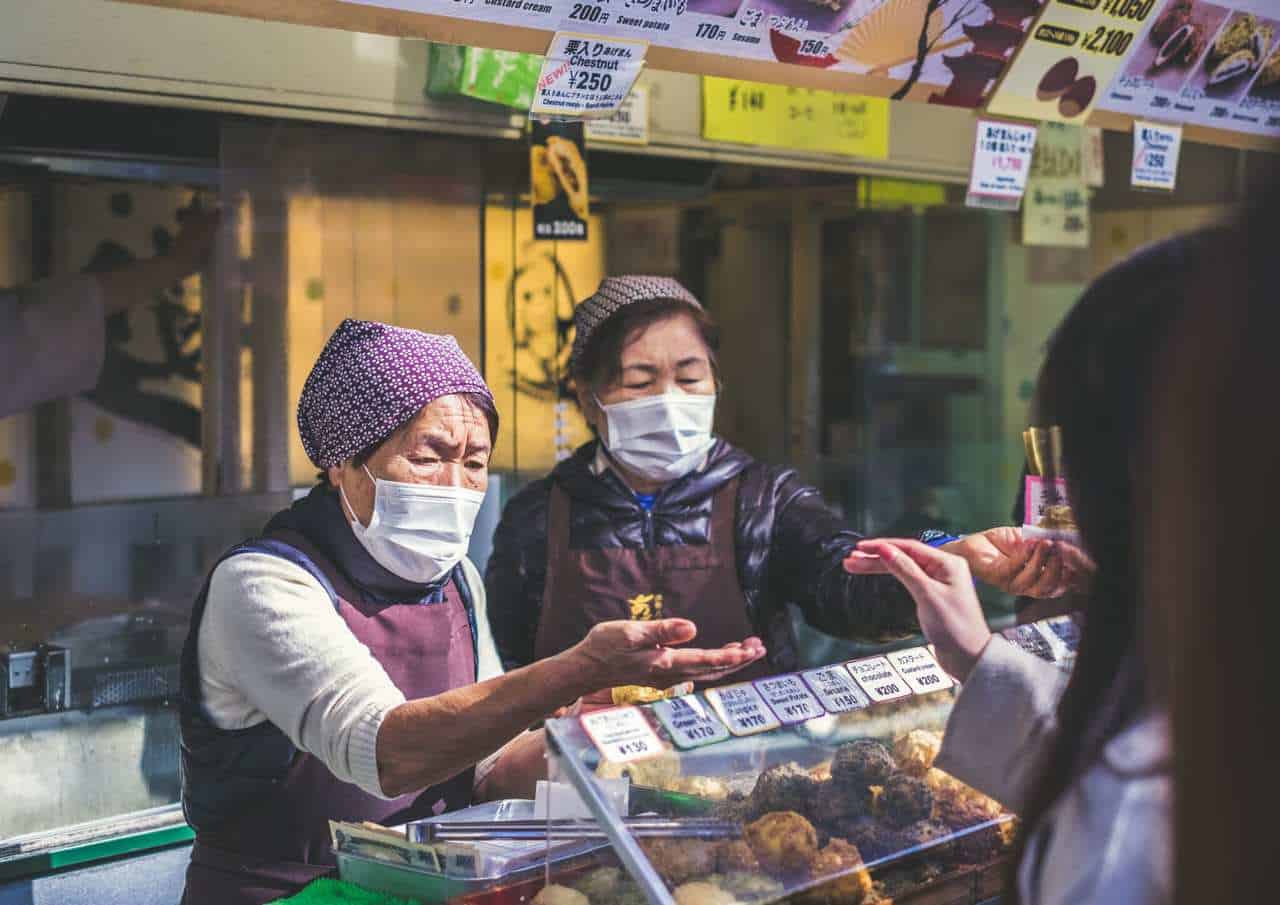 Actions to be taken before departure and upon arrival in Japan
The new measures stipulate that a negative nasopharyngeal swab COVID-19 PCR test certificate must be presented within 72 hours before departure to Japan or else, all airlines will not allow to board the flight. Along the certificate expedited by the corresponding medical institution, a Japanese certificate following the government's required guidelines must be presented upon landing.
After arrival in Japan, a saliva COVID-19 PCR test will be conducted at the airport quarantine stations. If the result is negative, all travelers must follow a strict 14-day quarantine. In all cases, the use of public transportation (train, bus, or regular taxi) is completely forbidden when leaving the airport or designated facilities during the quarantine. In case of self-quarantine at a hotel, there's a special dedicated charter bus from Haneda or Narita. If travelers don't have additional means of private transportation (like driving or renting their own car or having family or friends to pick them up), some companies have implemented private taxi services, like Diolabs or Rakurakutaxi.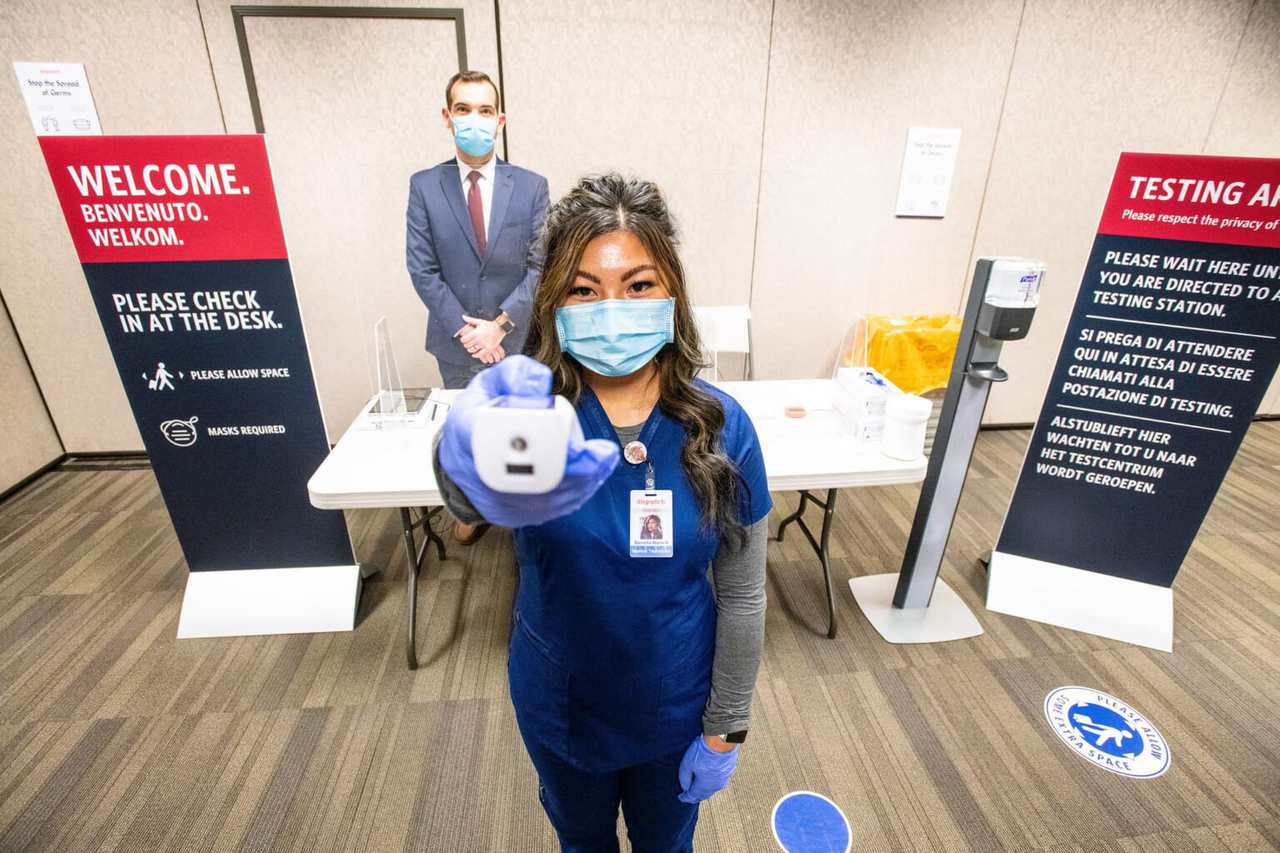 During the self-quarantine period, it's possible to leave the premises as long as it's only for needed things like grocery shopping, no further than an approximate radius of 15min by foot. Bear in mind that failure to adhere to these guidelines may result in a public disclosure of one's names and in the case of foreign nationals, resident status revocation and deportation.
Smartphone configuration and app requirements for all travelers
As of March 18, travelers must install the following apps on their smartphones before their arrival to Japan. While this can also be done after landing, passengers must take into account their wait may be delayed so it's highly encouraged to ensure it's all done before the flight.
MySOS (iOS and Android), a health and location monitoring app to provide a daily report of one's health status, confirm location in real-time and answer video calls to check that quarantine is being properly followed.
Please follow the official government guide for all the details on the required setup. Those without a personal smartphone must rent one at their own cost at the airport.
Quarantine rules will vary according to country of origin
Starting November 8th, all returning passengers, both nationals and foreign residents, were able to get a shorter quarantine of 3 days after providing a certificate proving that they're fully vaccinated against COVID-19 with vaccines currently approved by the Japanese Government: Pfizer, Moderna, or AstraZeneca. But with the new Omicron variant, regardless of vaccination status, the 14-day quarantine was reinstated. In addition, foreign residents and Japanese nationals coming from the following designated countries must quarantine for 6 or 10 days at designated facilities and undergo COVID-19 tests on the third, sixth, and tenth day:
Angola, Botswana, Eswatini, Lesotho, Malawi, Mozambique, Namibia, South Africa, Zambia y Zimbabwe (only diplomats or spouses/children of Japanese nationals): 10-day quarantine at designated facilities.
Britain, Israel, Italy and The Netherlands: 6-day quarantine at designated facilities.
Australia, Austria, Belgium, the Canadian province of Ontario, the Czech Republic, Denmark, France, Germany and Hong Kong: 3-day quarantine at designated facilities.
In all cases, the remaining days will be spent self-isolating at their own premises until the fourteenth day.
Current emergency status in Japan
At the moment, as of November 30th, there is no State of Emergency in Japan. As the vaccination rate increases, the number of daily infections has sharply declined from over 20,000 daily cases during the peak of this summer's wave to less than 100.
However, although preventive measures start to be a bit more relaxed, it will still take a while before things go back to normal. Dining establishments may serve alcohol again but only 1 extra hour of business is allowed, until 21:00 instead of until 20:00 during the State of Emergency. Mask usage and social distancing are still required and most businesses still measure clients' temperature when entering their premises. The authorities are still wary of the possibility of another wave during winter but otherwise, restrictions are expected to continue to be relaxed gradually.
Vaccination rate in Japan and implementation of Vaccine Passports
Even after facing supply issues, as of November 29th, Japan has already administered over 196 million doses, reaching 78.7% of the population (99.72 million) with at least the first dose and 76.7% of the population (94.5 million) already fully vaccinated, surpassing the US and ranking 3rd place among G7 countries. Over 90% of the elderly population have completed their vaccination, with the government expecting to have immunized all the willing population by the end of November. A third booster shot rollout has been approved already and will start with medical personnel from December.
Since the end of July, local governments have started issuing vaccine certificates, also known as "vaccine passports", in order to allow international travel for Japanese nationals despite refusal from the Japanese government to adhere to international reciprocity for the time being. At the moment, only nationals or returning foreign residents will benefit from vaccine certificates with shorter quarantines upon arriving in Japan. Starting December, the government will also implement online vaccine certificates. For the moment, 46 countries recognize Japan's vaccine certificates but entry conditions are on a country-by-country basis. Please check with the Ministry of Foreign Affairs Overseas Safety website for an updated list of countries and specific information for each country.
Japan's borders will not open for tourists until 2022
As plans to open borders before the Olympics were scraped, leading to a spectator-less event, the possibility of tourists entering the country again before the end of 2021 is highly unlikely. Easing restrictions for short-term business travelers was a significant first step, but the situation is still volatile with the new variants and it's yet unclear whether the border relaxations from November 8 will be reinstated after this temporary ban. In any case, normalization procedures won't be quick. Until then, the Ministry of Foreign Affairs is continually updating entry procedures into Japan, which is dependent on the COVID situation both globally and within Japan's borders.
Original article published on 04/10/2020 | Last update on 12/02/2021